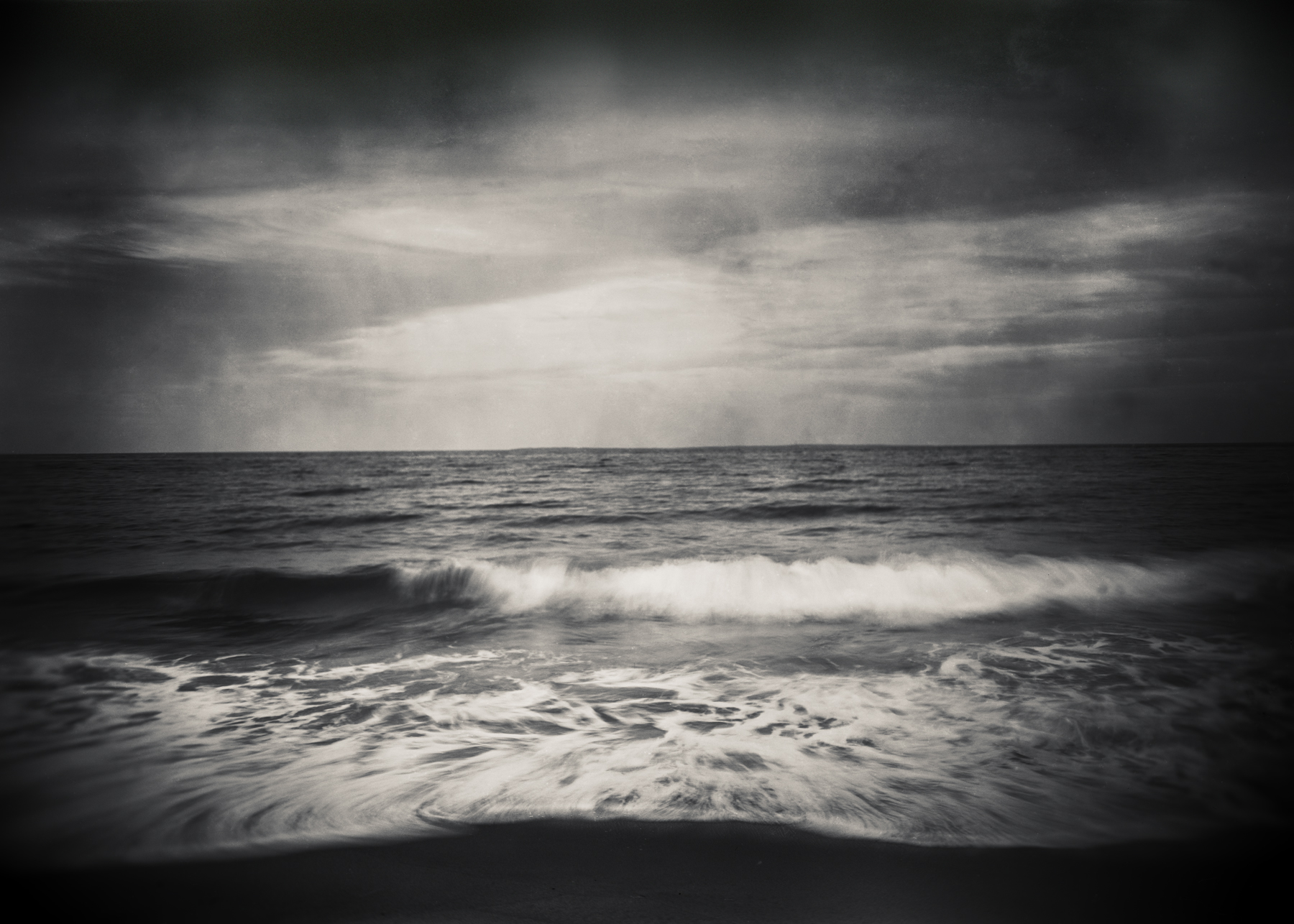 Love is a rock in a turbulent ocean. There is stillness in the beauty.
11x15 Platinum/palladium prints available at the following galleries
alibifineart.com (Lisa Janes, Gallerist)
jessicahagen.com (Jessica Hagen)
photoeye.com (Anne Kelly)
Every Death Is A Resurrection
Waves live on the beach for a moment before returning to the ocean to be created anew. God is in me like the ocean is in a wave.
11x15 Platinum/palladium prints available at the following galleries
alibifineart.com (Lisa Janes, Gallerist)
jessicahagen.com (Jessica Hagen)
photoeye.com (Anne Kelly)