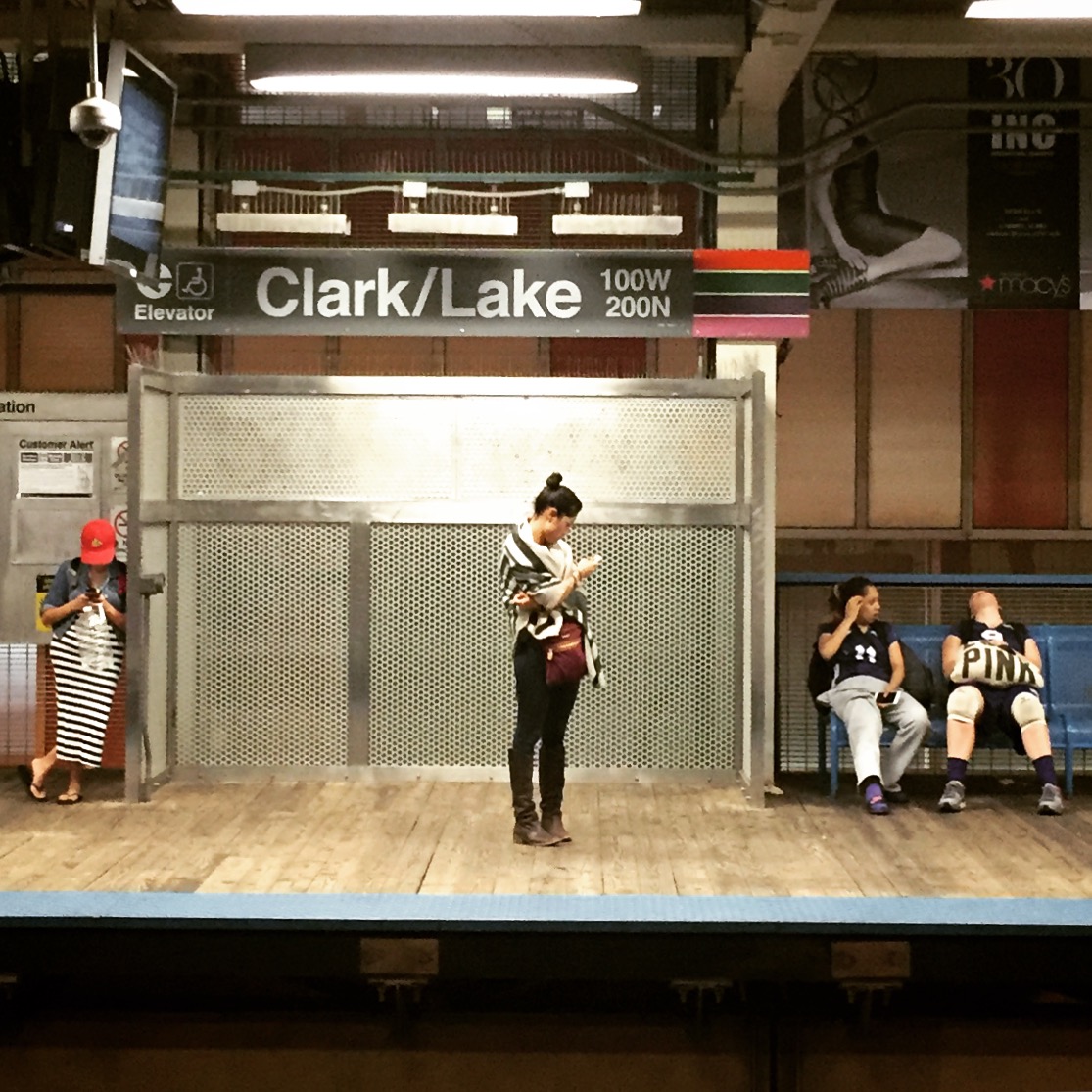 This is me at the airport on Wednesday
Ever since I saw La Jetée, airports have never been very exciting for me. So, I look at my cell phone a lot and try to act natural
Waiting In Line
So much time is spent so close to people I don't know. I have mixed feelings about that.
Waiting on the Jetway
It's about this time that I can appreciate the benefits of having a private jet of one's own.
Landing At Midway
There is something really magical about landing an airplane. I get to see a lot of different neighborhoods all at once. That saves time.
Blue Vinyl Horizon
This would be the view in front of me. I'm not a fan of touching things on airlines since you never know who has been there before and what their view of the germ theory and personal hygiene is.
Moonrise Over Midway
Ansel Adams ain't got nothing on me.
She Was Reading a Book
One of my favorite things about flying into Chicago is being able to take the subway to and from the airport. This lady was reading a book and I figured...what the heck.
Lone Patrol At The L
Look at all the composition and line stuff. I'm still on the damn subway.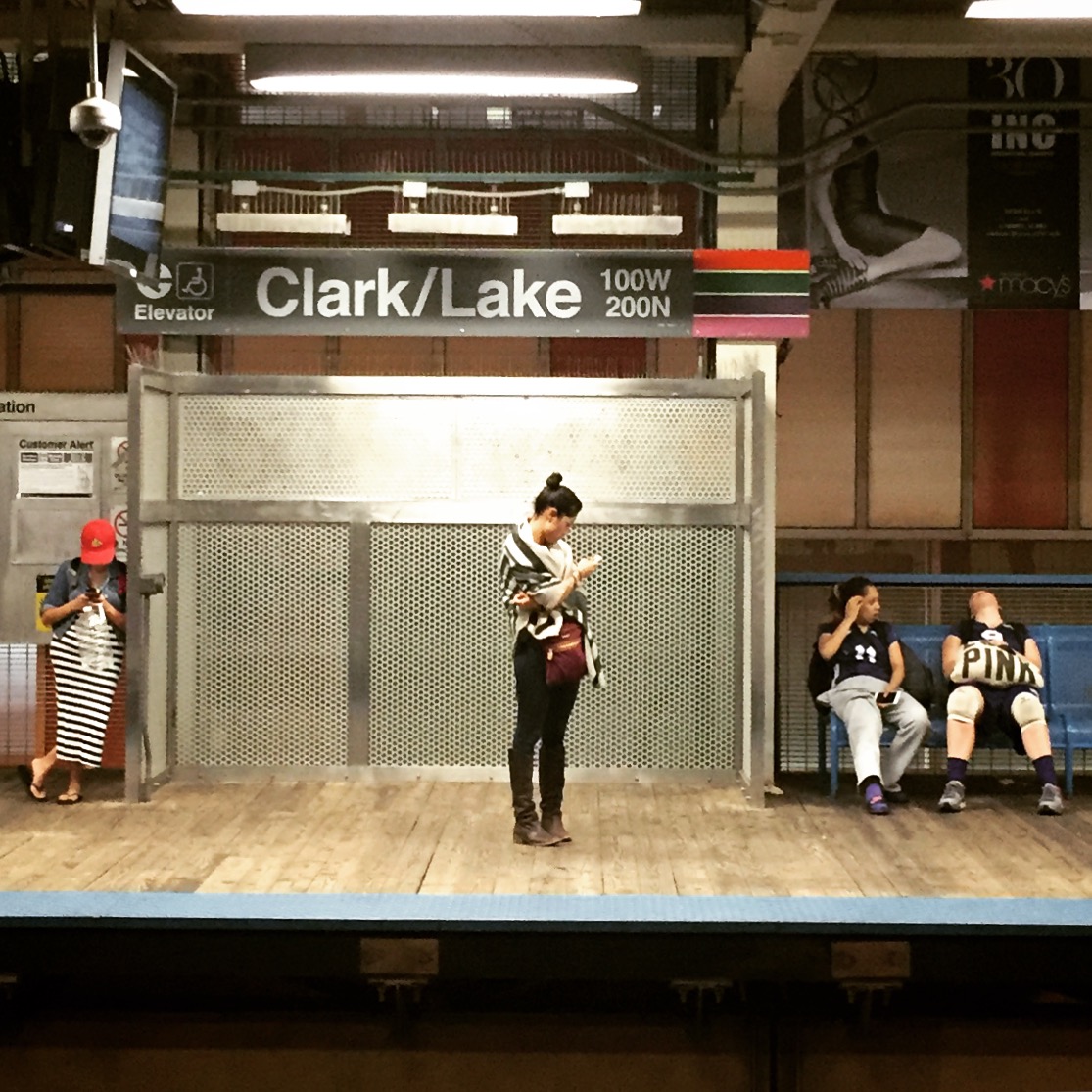 Waiting at Clark/Lake
I didn't see the other characters in the image but enjoyed the composition and very deep meaning of what it means to be human and experiencing the passage of time.
Sign On The Fourteenth Floor
Filter Photo Festival was held on the 14th floor of the Knickerbocker Hotel.
Doughnut & Coffee
There are two doughnuts in that bag. The one you can see is the Vanilla Bean Glazed. Glazed and Infused is a new doughnut chain in Chicago. They did the trick. The location was in the Hotel Raffaello.
Crushed It
Don't mess with a man and his doughnuts
Vintage Photos of Children
Before and After photos of children with birth defects. Part of an exhibit at the International Museum Of Surgical Science. It's pretty wild. These images are probably Collodion Chloride Prints because they have not faded in the least.
Gathering Place
This is where people collected themselves between portfolio reviews.
NESOP sign in Chicago
This was fun to see at the Fullerton L stop.
Meeting an old student of mine
John Steck Jr. attended with some terrific work. I was his color teacher at NESOP. That is kind of silly to see in writing.
Lisa Janes, Owner of Alibi Fine Art
Alibi Fine Art is a small gallery dedicated to contemporary photography. It is located at 4426 North Ravenswood. She's one to watch and it also should be known that she is a NESOP graduate.
Parting Shot
I made this picture on the train to the Airport. I was wiping away my tears of joy.